For Candidates
Your career path demands options. Willmott & Associates can introduce you to many direct hire and contract Human Resources Professionals  jobs across diverse industries. Our outstanding track record earns us exclusivity on many jobs, so we'll show you opportunities you can't find anywhere else.
As seasoned consultants, we take the time to understand what you're looking for and seek out the best position for your talents. Of course, our relationship doesn't end after you're hired. We're an ongoing resource for Human Resources Professionals knowledge and networking, and offer informative events to the Human Resources Professionals community.
At Willmott, how we relate to our applicants is as unique as our specialized services. We develop a bond with our candidates, get to know them and aid in their professional development. By connecting them with an organization that will fully utilize their professional skills, we seek to develop a long-term partnership.
Our philosophy is to bring talented professionals and good business together.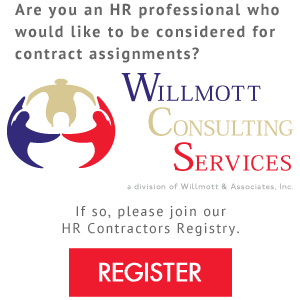 Current Contractors
Please download your timesheet here and return to Willmott.

Willmott timesheet PDF
Download File

Candidate Testimonials
"The continued support you have provided since our initial meeting is greatly appreciated. I also want to commend you on your entire team. During a time when I know they are dealing with many challenges, they have each all been very helpful and responsive to various requests/telephone calls that I have made. Hat's off to you!"
​See More Testimonials
The Candidate Experience
Our founder, Clark Willmott, instilled this fundamental objective into Willmott's Core Values and Mission: Every applicant and professional is important to our business because they are tomorrow's hiring authorities, candidates and referral agents. We know that respect is earned, and every member of the Willmott team attempts at all times to treat our applicants with the respect and professional courtesy they deserve.
Contact A Consultant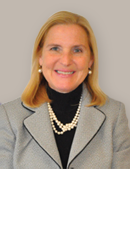 Jane Adreani
Senior Business Development Consultant
By phone: 781-778-7210
By email: janea@willmott.com
.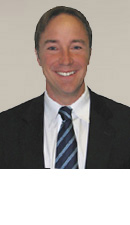 Jeff Willmott
VP, National Business Development
By phone: 781-789-0399
By email: jwillmott@willmott.com