Our Commitment to Outstanding HR Placements
Established in 1982, Willmott & Associates, Inc. is a leading HR staffing solutions firm specializing in nationwide direct hire placement and contract HR searches.
We partner with companies large and small across all industries, from life sciences to healthcare, financial services to manufacturing, high tech to retail.  We understand our clients' businesses, their products and services, and their corporate culture.
Serving our clients with the highest level of quality and integrity has enabled us to forge the long-term relationships that are the very core of our business.
We bring the same philosophy to our relationships with candidates, and this has helped Willmott develop an unrivaled database of 30,000+ exceptionally talented HR professionals.
"Careers begin with individual talent and ability. Our contribution is to provide opportunities that make those careers successful." ​- Dave Zito, President of Willmott

Community Involvement
Willmott & Associates is committed to serving the community, by offering assistance and resources to those who need help most. We are excited about the level of community participation occurring throughout our offices, and are deeply passionate about enriching and investing in the future of our global community.
Meet Our Leadership Team
It is not just professionalism and expertise that sets Willmott & Associates' consultants apart from other staffing firms, it's the commitment to excellence, to the quality of work, and to the clients they serve. Expertise and relationships link Willmott to its staff and, in turn, link staff to clients. Their work is more than a job; it's a career of mission-focused solutions.
Founded in 1982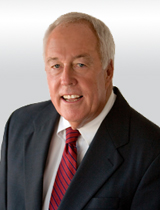 After years in the field of HR Clark Willmott founded Willmott & Associates, Inc. in September of 1982. The mission was to lift professional HR Placement Services to a higher level, and to this day, our core beliefs have remained true: We are committed to providing the highest level of service to our clients, candidates and employees while responding to the ever-changing needs of a dynamic marketplace.