Core Values
The core values of Willmott & Associates, Inc. are the foundation on which we perform work and conduct ourselves. They govern our daily practices in everything we do.
INTEGRITY – Acting truthfully and fairly in a manner that will build goodwill and trusting relationships inside our walls, in our marketplace and beyond. Do the right thing at all costs.
RESPECT – Listen to and learn from everyone.  Acknowledge and celebrate diverse perspectives and cultures.
EXCELLENCE – Knowing our candidates and clients.  Helping our candidates realize their career goals and ambitions.  Helping our clients build best in class HR functions.
COLLABORATION – Sharing our candidates' and clients' ambitions makes us greater than the sum of our parts.
ALTRUISM – Educate and coach our candidates and clients to the best of our abilities in hopes of actually making a positive difference in their lives.
Locations
Acton, MA
289 Great Road, Suite 103
781-863-5400
Cranston, RI
95 Sockanosset Crossroad, Suite 107
401-943-5556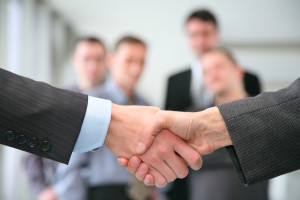 Business Matters
"As our approach to business is long-term, our ideal clients are those that share our same values and spirit for collaborating." 
– Jeff Willmott, Vice President
National Business Development
The Willmott Way
"You have been awesome throughout this whole process. I am very appreciative with your efforts and insights into the process. The way you have treated me has made the experience special and now you have created a huge fan of not only you and your professional abilities, but of Willmott & Associates as well."
– HR Associate, Medical Device Organization